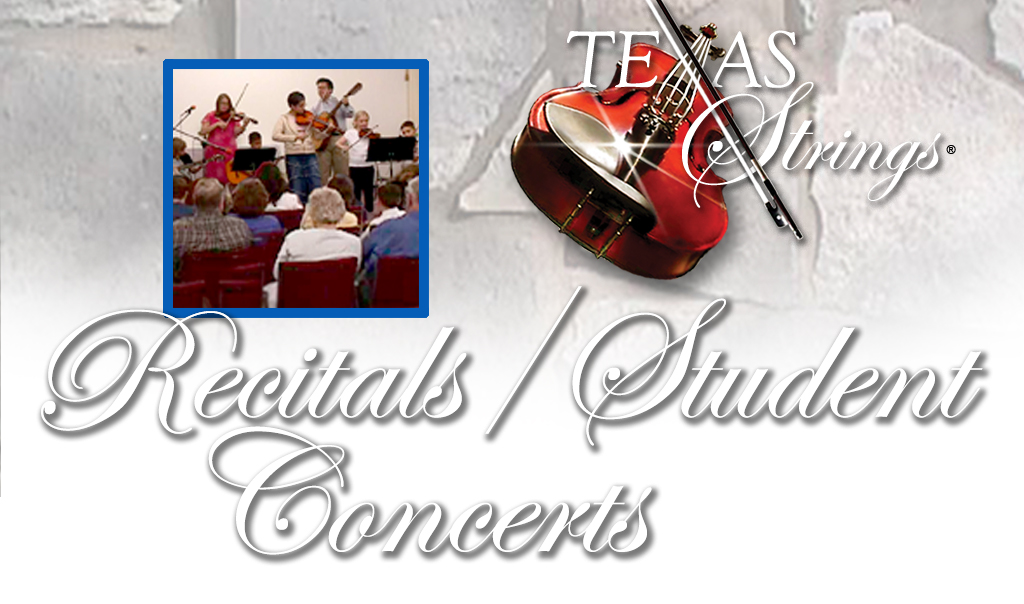 Recitals are offered at the end of each Fall and Spring Semester as a learning experience to help bolster confidence and to provide the student with an outlet for communicating musically and demonstrating skill level.

Participation is optional, but recommended as part of the learning experience.

Opportunities exist for solo and group performance.